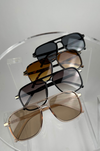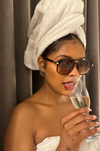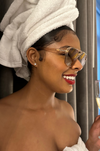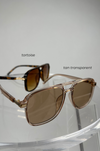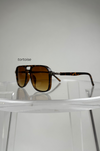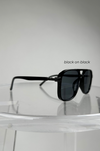 Chelsea Double Bridge Aviator Sunglasses
Shipping calculated at checkout.
Introducing our Chelsea Acetate Double Bridge Aviator Sunglasses – the ultimate blend of style and functionality for the modern on-the-go woman. Crafted with meticulous attention to detail, these sunglasses offer a sleek aviator shape with a contemporary twist, perfect for the woman on the move. 
Designed to effortlessly complement your everyday look, these sunglasses are more than just a fashion statement – they're a versatile accessory that transitions seamlessly from the pick-up line at your child's to your last minute grocery runs. The double bridge adds a touch of sophistication, while the high-quality acetate frames ensure durability and comfort during those long drives and sunny days.
Available in four stunning shades, you won't be able to resist grabbing a pair for every mood and occasion. Whether you're chasing after little ones at the park, clocking out from grading papers, or headed home to enjoy a quiet moment after work, these sunglasses have got you covered. Elevate your style and shield your eyes with the perfect blend of fashion and functionality. Choose yours today and step out with confidence.