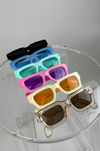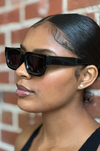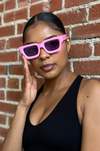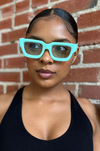 Barbie Acetate Rectangle Sunglasses
Shipping calculated at checkout.
Introducing The Barbie"Acetate Rectangle Sunglasses – where charm meets playfulness in a collection that's as cute and fun as its name suggests.
Dip into a world of color with options like Playful Pink, Blissful Blue, Gorgeous Green, Creamy Delight, and embrace versatility with the chic neutrals, Classic Black and Crystal Clear. Each shade is a testament to your expressive style, allowing you to switch effortlessly between playful and sophisticated, ensuring you're always making a statement that's uniquely you.